by Chris Amstutz / Matthew Mattingly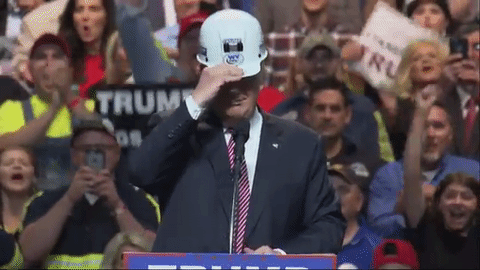 It was around this time last year that in the heat of the presidential campaign, we witnessed a full committal to the coal industry by Donald Trump. "A lot of people are going to be put back to work, a lot of coal miners are going back to work," was stated by Donald Trump, both as the presidential nominee and later as POTUS. Fast forward to today, less than a year after Trump being in office, and coal is back as the number one fuel source for electricity generation in the United States. So did Trump keep his promise? Here at Choice Energy Services we will take a break on the war on "fake news" and look at the facts behind coal's revival.
For decades the domestic abundance of coal made it a profitable fuel source for electricity generation, but with the innovation of hydraulic fracturing for natural gas and realities of Obama-Era regulations on carbon emissions, the profits disappeared. In 2016 many analysts were all ready to anoint natural gas as the new king of electricity generation in the United States. But natural gas' reign as the leading fuel source didn't last long. As of August 2017, Coal has reclaimed its' place as the top electricity generating fuel source, and has been projected by the EIA to remain as such for the rest of 2017 and through 2018.
So does this mean we're witnessing a Trump effect in real time!? To that we answer, no. It is true that some executive regulations have been halted and awareness for coal miners increased but the data has other explanations. To put it simply, it's all about the Benjamins. Utilities operate like the rest of us, ones that have the ability to switch from coal to natural gas will make their decision based on price. Just as a driver will always pick the gas station that is $0.10/gallon cheaper, utilities will make the conscious decision to generate electricity from the cheapest fuel source. For example, to start the summer the May 2017, Henry Hub natural gas spot prices was $3.22/MMBtu as compared to $2.25/MMBtu for Appalachian Coal. The result is that the EIA expects natural gas fired generation to fall from 34% of total generation in 2016 to 31% in 2017, while they expect coal fired generation to increase from 30% in 2016 to 32% in 2017. The percentage difference is being made up from 2017 decrease in demand for electricity and an increase in renewable generation.
While many see new life in the coal industry, the reality is that without drastic policy change, no amount of "Pittsburgh, not Paris" chants will divert the road to the grave of coal as an energy source. Carbon emission policies are certain to change with political parties, which make 30-40 year investments in coal fired power plants unlikely. A net loss of 8,992 MW of coal powered generation capacity is slated to come off the grid in the next 12 months, as opposed to a net addition of 20,966 MW of Natural Gas powered generation capacity. So while Trump has delayed the death of coal; the safer bet is on natural gas and renewables for generation growth in the United States.
Confidential: Choice Energy Services Retail, LP.